Customers - 100+ dealers can't be wrong!


A+ Machinery & Rigging Inc.


Accessible Machinery


Accurate Machinery Sales, Inc. - Fabricating Equipment Specialists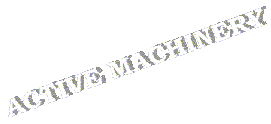 Active Machinery Sales, Inc. - a stocking dealer of Precision Sheet Metal Fabrication equipment

American Commercial Trading, Inc. - A Full Service Machinery Dealer


Adams Machinery - Quality Used Machinery For Over Eighty-Seven Years


Advanced Machinery Companies - Your Full Service Machine Tool Distributor

AI Machinery Services


Alpine Corrugated Machinery, Inc.


AOM is an industry leader in the distribution of used machines


Equipment Company - Specializing in Buying and Selling Used Equipment and Machinery
for the Chemical and Related Processing Industries


ARK Machinery specializes in buying and selling pre-owned, high quality packaging and processing machinery.


ASI Machine Tool - Specializing in high-quality equipment


Asset Sales, Inc. - Complete Auction Services


BECINCO, INC. - Suppliers of quality new and used
food processing and packaging machinery



Berks Plan Design & Maintenance, Inc


BFG Machine Tools, Inc. - New and Used Machine Tools


Capital Equipment, Inc. specializes in serving customer in Washington, Oregon, Idaho, Western Canada and Alaska


Carter-Wilson - Pre-used Production Equipment



Centra Corporation - Machine Tools & Industrial Equipment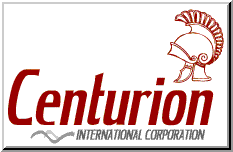 Centurion International Corporation specializes in used and refurbished equipment for the meat and food industry



Change Parts, Inc. is an industry leader in bottle handling, cap handling, change parts storage carts, machine repair parts, used equipment, rebuilt equipment and installation and design services

Charleston Annex Corporation, Excellent Used and Surplus Machinery

Clark Machinery Inc, The Northwest's Premier New & Used Machinery Dealer


Since 1946, Cleveland Machinery Sales, Inc. has been offering a large selection of
new and used metalworking machinery



Quality Machine Tool. Serving the Manufacturing Industry for more than 24 years


CNC South - Specializing in all major brands of CNC


Comtex Machinery - Industrial Machinery Sales


Divisions of Crown Hollander Machinery Inc.

Cutting Edge Machine Tools, Inc.




Dimond International specializes in stamping presses and related equipment



Delivering My Best Service - Specializing in the paint coatings, ink, chemical and related industries.



Doajik Enterprises, Inc. is an international dealer of used industrial machine tools from the major manufacturers. Conventional or CNC.


Easton Machinery Inc. - New and Used Machinery Sales


Eaton Crane Sales - Pre-Owned Cranes Website


Edge Machine Tools - Your Resource for Used CNC and EDM Equipment



Ellison Tool Company, Inc.


Empire Machinery & Tools, Ltd.
Good machinery doesn't cost - it pays!


Enterprise Equipment Company - specializing in buying and selling used Heat Treating, Heat Processing and Metal Finishing Equipment worldwide.


Erickson Machine Sales - More than just a retailer of new and pre-owned machine tools


Excel Machinery Marketing - Dedicated to serving our customers needs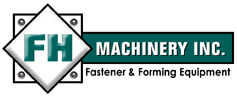 FH Machinery Inc. - Suppliers of New and Used Machinery for the Fastener Industry


FlexoExport Ltd. is the global leader in providing "pre-owned" flexographic equipmentent


Fabricating & Production Machinery, Inc. offers some of the finest new and used machine tools for the metalworking industry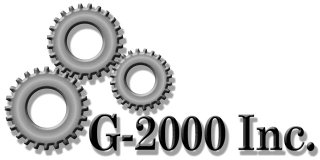 Machinery Auctioneers & Appraisers


Global Equipment & Machinery Sales, Inc. - Worldwide Supplier of Used Machinery



Global Equipment Ltd. - Specializing in Corrugated Equipment


GQMachinery Inc. - Dealers of Used Metal Working Machinery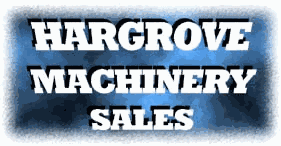 Hargrove Machinery Sales - Metalworking, Fabricating and Inspection Equipment


Holland Equipment Hunters, Inc.



Holland Graphic Services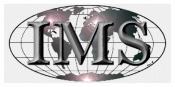 Industrial Machinery Solutions


International Machinery Sales, Inc.


Industrial Machine Tool, Inc. - Quality CNC and Manual Machine Tools For Over Twenty Years


Industrial Surplus, Inc. - Serving the Metalworking Industry for over 45 Years



Ingalls Process Equipment Company - More Than Just Industrial Equipment


J. Raymond Machinery Sales LLC specializes in buying and selling late model CNC machinery




From CNC Lathes to Press Brakes

Your One-Stop Dealer to Buy, Sell or Broker Used Metalworking Machinery


Buy, Sell, Trade or Rent New / Used Welding Equipment
Stocking Distributor for Preston-Eastin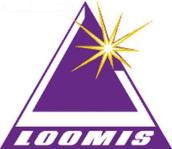 Loomis International Ltd. - New & Used Machinery, Tooling, and Gaging for the Fastener Industry


Machinery Brokers, Inc.


Machinery Management, LLC - Specializing in metalworking and plastic processing equipment



Machinery Source Buys and Sells Pre-owned CNC Machine Tools

Machinery Wholesalers of New England


Machinery Works, Inc. - Machine Tool Equipment



We Buy Machinery! We Stock Machinery! We Broker Machinery!



Supplying the METAL STAMPING and TOOL & DIE industries


Quality Used CNC and Metalworking Machinery & Equipment


Metallurgical High Vacuum Corporation - Quality High Vacuum Process Equipment


We Buy, Sell and Trade Brand New and Reconditioned Processing Equipment

New Century Machine Tools, LLC - Manufacturing Solutions for the 21st Century


N & R Machine Sales - a full service stocking dealer with over 50,000 square feet of machine tool inventory.



Buy, sell or trade top of the line used machinery and CNC machines and boring mills



Orion Machinery Incorporated


Machine Tools & Fabrication Equipment of Quality and Value since 1978



Coil Handling & Press Feeding Equipment
PFS stocks one of the largest inventories of stamping support equipment in the industry


Practical Process Solutions - Dealer of Used Bakery Equipment


Precision Machinery Sales, Inc. specializes in buying and selling late model used chip making and sheet metal fabricating equipment


Prime Machinery Corporation is a Dealer In Used & Reconditioned Machinery.



Productivity, Inc. - Your Single Source for Used Metalworking Machinery



Photo Services International, Inc.
Servicing the equipment of the professional portrait photographer


Quest Machinery Company - Metalworking Machinery & Tooling Sales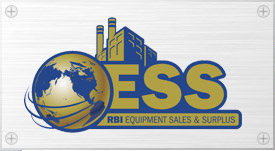 RBI Equipment Sales & Surplus


Red River Machinery, Inc. - Sales & Service on New and Used Equipment


Red Star Machinery Sales & Auction Company




Robison Resources, Inc.


Ryan Machine Co. Specializes in late Model CNC equipment worldwide.


S&S Machinery Corporation - Metal Working Machinery


Worldwide Supplier of Quality New and Pre-owned Graphic Arts Equipment


Sierra Victor Industries - New & Used Metallworking and Woodworking Machinery

Southwest CNC - CNC & Plastics Molding

Soutwest Trading Industries


Sterling Machinery Exchange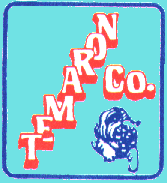 Temaron Co., Inc. - Specializing in the sale of New and Used Powder Processing Machinery


Specialist in Used Metal Working Equipment


Traker Machine Tools - Buying & Selling New & Used Machine Tools


Transcoastal Equipment, a Global Equipment and Machinery Management, Services and Support Company


Tricon Machinery, Inc.


L.S. Walker Machine Tools Inc.